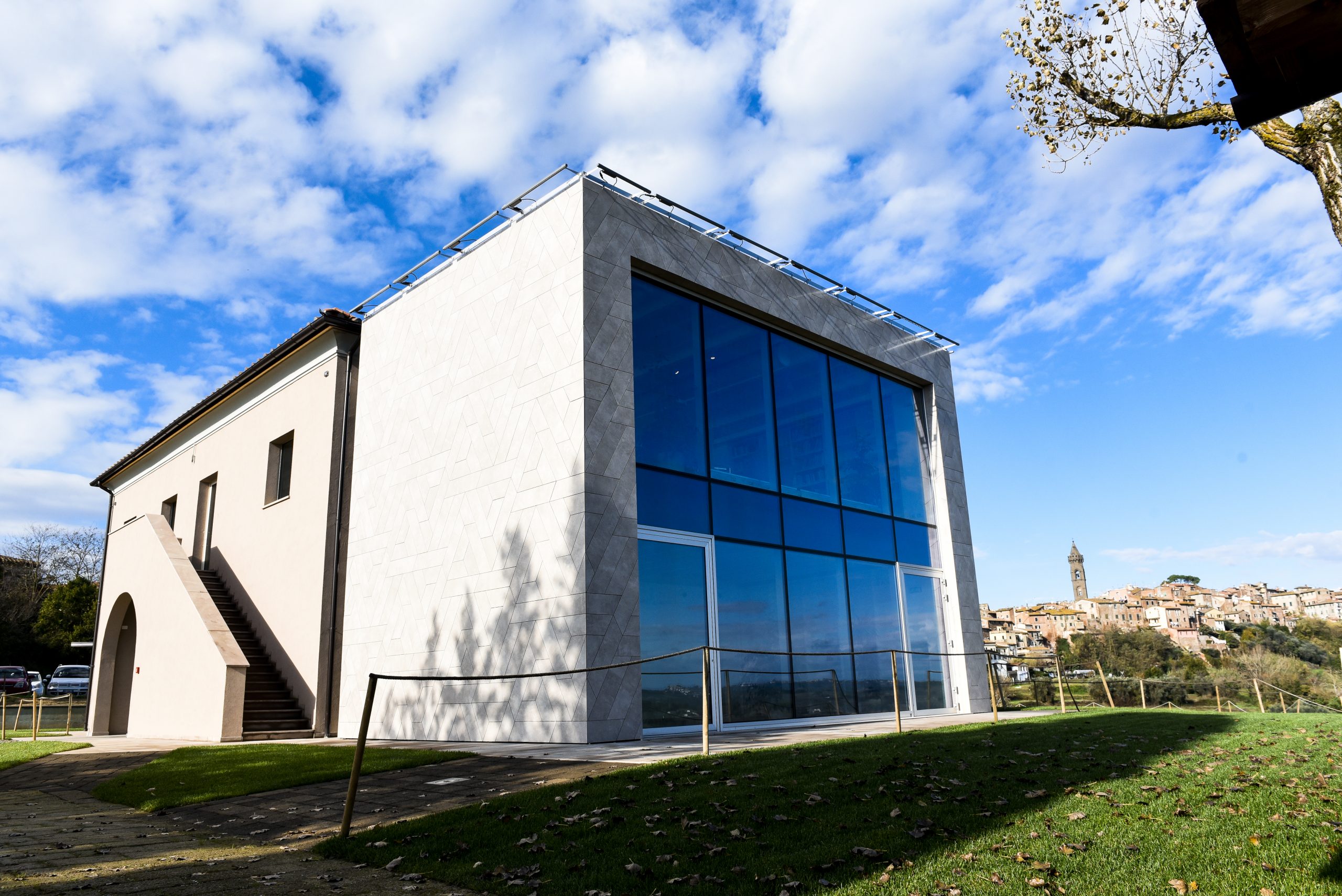 The Public Library of the Municipality of Peccioli, with is Fonte Mazzola Archive, was inaugurated on January 26 2019 in a renovated building of 400 square meters in a spectacular location on the edge of the countryside in Peccioli. Here you can find a section dedicated to Italian and foreign thrillers (American, English, North -European, French…), eight thousand books, the precious collection of Prof. Arnaldo Nesti, consisting of other nine thousand volumes, and the donation of Prof. De Santi, made of a thousand rare and valuable monographic books on cinema.
There are two study rooms, which overlook the splendid hilly landscape that houses the Fonte Mazzola Amphitheater, and reading room dedicated to books and games for the little ones and their parents. There is free wi-fi service in all the facility.
A booking service for seats in the study rooms is also active (by clicking here https://2516.easybook.cloud/#step-2) It is even possible to access the facility without any operator: this service authorizes users to access the library and use the study and reading rooms every day, including holidays, from 8 to 24.
Opening hours
   Tuesdays:  9.00-13.00; 15.00-19.00
   Wednesdays, Fridays: 15.00-19.00
   Thursdays: 9.00 – 13.00; 15.00-19.00
   Saturdays: 9.00-13.00
Contact info
Via delle Serre, 11
56037 Peccioli (Pi)
Tel. 0587 672122
Fax 0587 670635
biblioteca@fondarte.peccioli.net