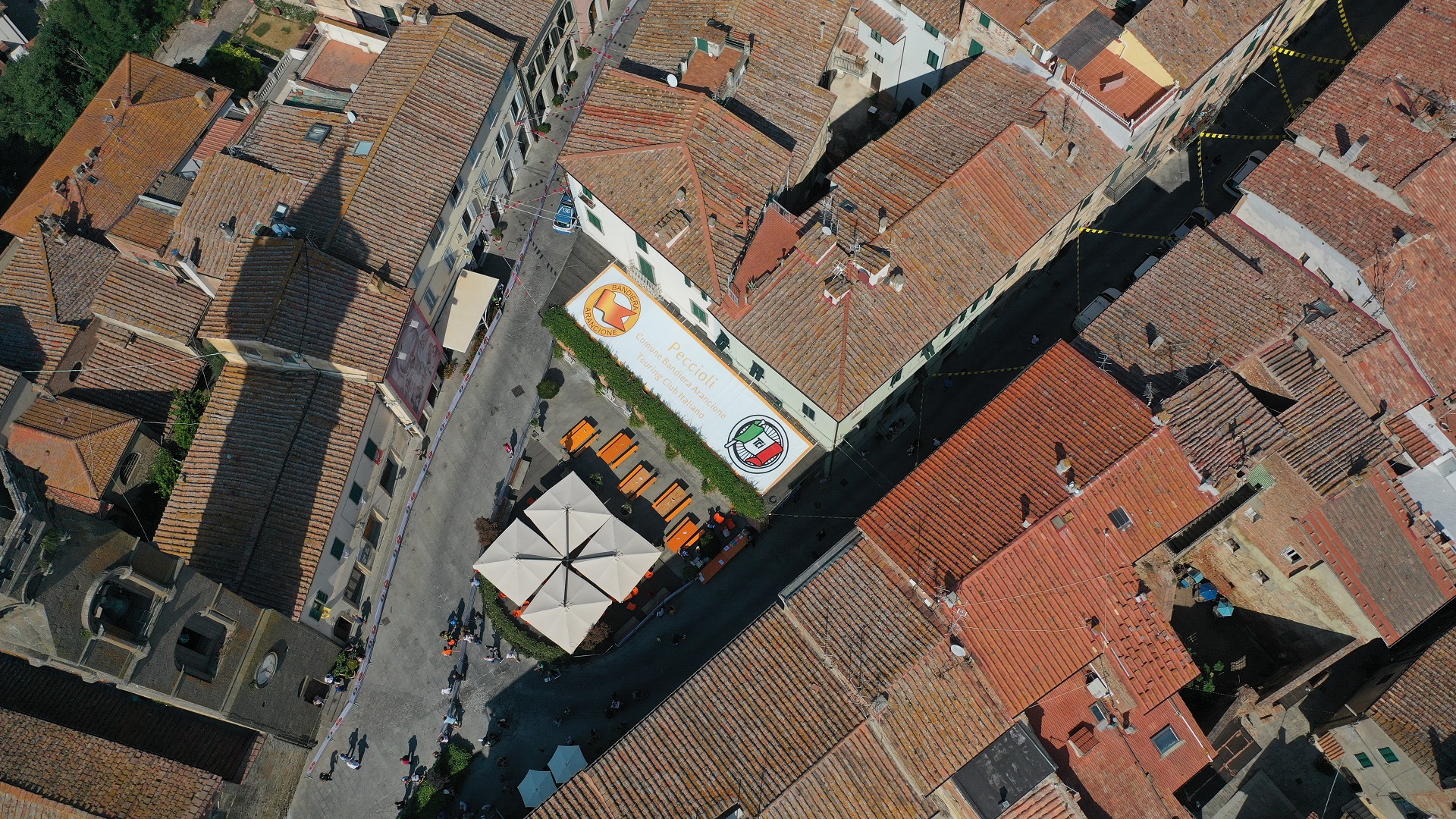 Peccioli, a Bandiera Arancione of Touring Club Italiano
Bandiera Arancione (Orange Flag) is a quality brand on environmental tourism awarded by the prestigious Touring Club Italiano to small villages of the Italian inland that stand out thanks to their excellence and high quality in hospitality. For visitors, the Bandiera Arancione brand is a guarantee of quality backed by the Touring Club, and for destinations it is a powerful tool of promotion.
The brand is obtained on the basis of various criteria including: enhancement of cultural heritage, protection of the environment, culture of hospitality, accessibility and usability of resources, quality of accommodation, catering and typical products. The brand is valid for two years and the requirements have to be honored over time.
The Municipality of Peccioli has always been consistent with such principles and was awarded a Bandiera Arancione brand by the Touring Club Italiano in 2003.
For more information on the municipalities of Italy that were awarded a Bandiera Arancione, please, visit the website www.bandierearancioni.it