The Prehistoric Park extends on about three hectares of greenery and displays 22 real-scale reproductions of dinosaurs. Precisely:
a reptile from the Paleozoic era – living about 40 million years before the appearance of dinosaurs;
eighteen reptiles of the Mesozoic era – commonly called "dinosaurs";
three mammals of the Cenozoic era, including a Homo Erectus. We need to be specific on the periods: Pliocene and Pleistocene, from 5 million to 11,000 years ago – as scholars would remind us that, to date, the Cenozoic era is not over yet! Part of the itinerary is equipped for guests with reduced mobility or for wheelchairs.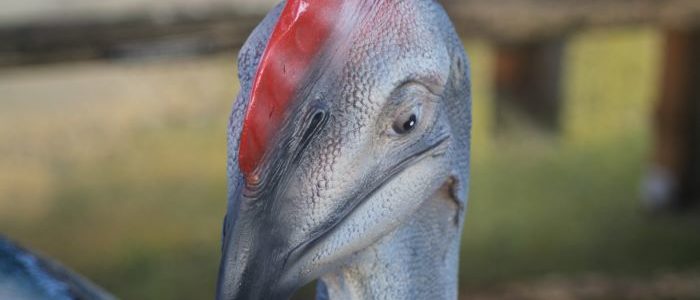 Pictures and texts: Prehistoric Park of Peccioli – http://www.parcopreistoricopeccioli.it/
The attractions at the Prehistoric Park are completed by a small amusement park: go-karts for children, rocking items and "Dino the little train", for the smallest ones. In addition, you can enjoy the classics of a children playground: a swing, a slide and a cable car.
A bar in the center of the amusement park offers sandwiches and appetizers for a snack or a light lunch.
A large parking lot is free for visitors. Campers can stay in the parking lot for one night, using the electricity service and the toilets in the playground area, but only in combination with a visit to the park.
Free camping is not allowed.
INFORMATION
Prehistoric Park of Peccioli
Via dei Cappuccini, 70
56037 Peccioli (PI)
CONTACTS
+39 377 443 9025
info@parcopreistoricopeccioli.it
http://www.parcopreistoricopeccioli.it/
OPENING HOURS
From the second Saturday of March
to the second Sunday of November
Every day, from 9:30 to 19:00
(last admission at 18.00)