If you want to spend an interesting, fun and different day with your children, Peccioli is the place for you.
Yes, because in our little village, nestled in the hills of Tuscany, art, landscapes and the historicity of the place, which usually attract parents, are joined to dinosaurs and an adventure park, which are instead fun for the little ones.
And that's not all: many of the works of art that you can admire in town and in its territory are pleasant and fun even for the little ones, due to their shape, color and perspective.
Once you arrive in Peccioli, 30 minutes from Pisa and 45 from Florence, you can leave your car in a multi-storey car park connected to the old town through two comfortable elevators, which allow you to comfortably reach the town even if you have a stroller.
Leaving the elevators, we suggest a walk on the panoramic walkway "Endless Sunset", named after a work of art that surrounds it, created by Patrick Tuttofuoco in 2020.
In the old town, the destinations that may interest the whole family are certainly the parish church of San Verano and the Archaeological Museum, in which visitors learn about some Etruscan finds and the legend of the belt of Isadora. An obligatory stop is the visit to the "Palazzo Senza Tempo" with its panoramic terrace and the various exhibitions hosted in the halls.
In various spots in town, you can also admire "giant" reproductions of the frescoes of a Tabernacle by Benozzo Gozzoli, the Chiassi, or the characteristic alleys, that branch off from the main streets, and some of the installations which made Peccioli the "small capital of contemporary art", to quote Art Tribune; art works by Vittorio Corsini, Patrick Tuttofuoco, Hidetoshi Nagasawa and Messina, just to list a few.
If you then want to stop for a snack or lunch, the Caffè Haus offers you typical dishes of the local cuisine, salads and grilled meats, while at the entrance to the Caffè Haus there is also a picnic area where you can relax in complete tranquillity.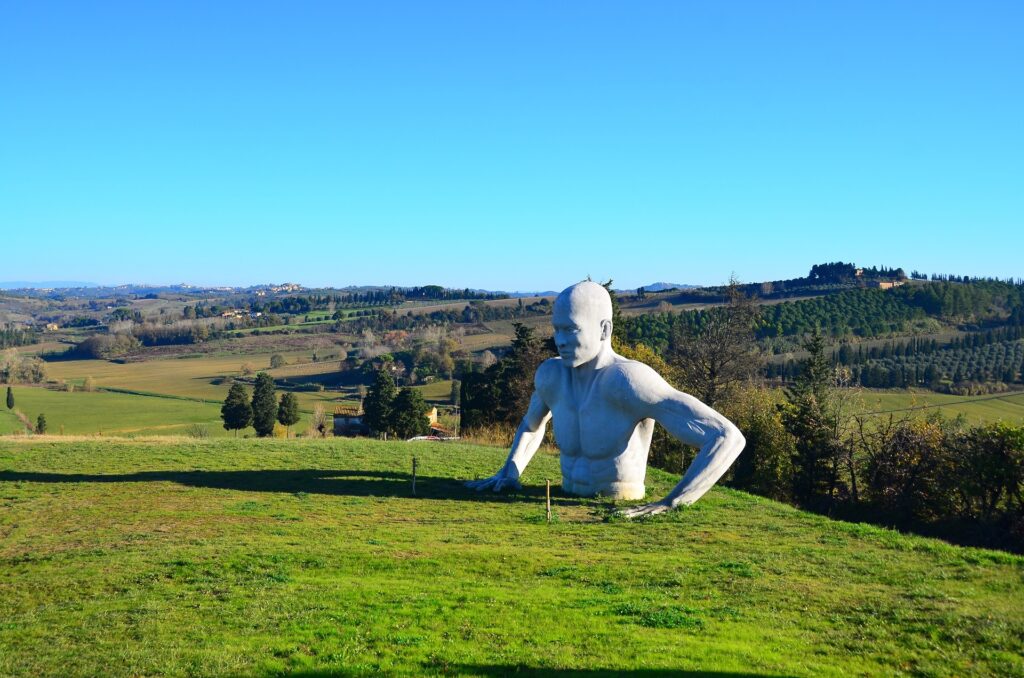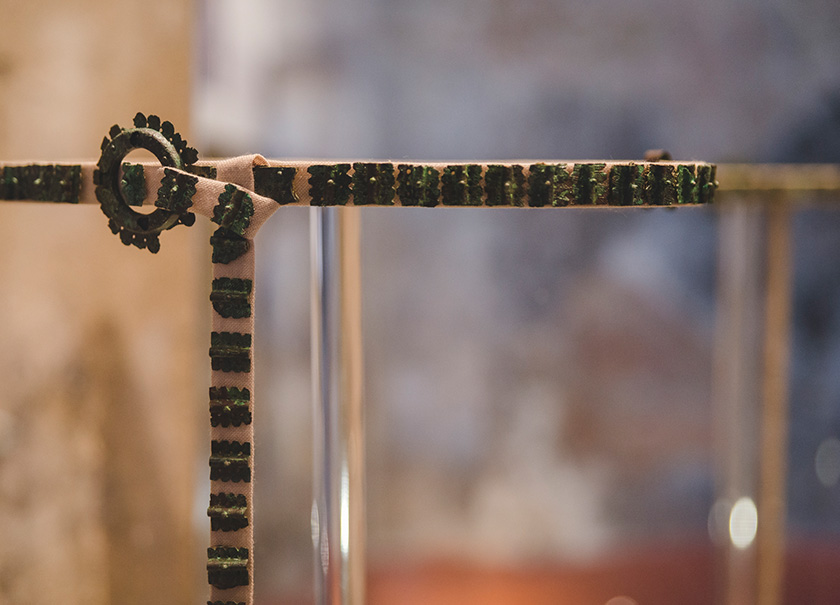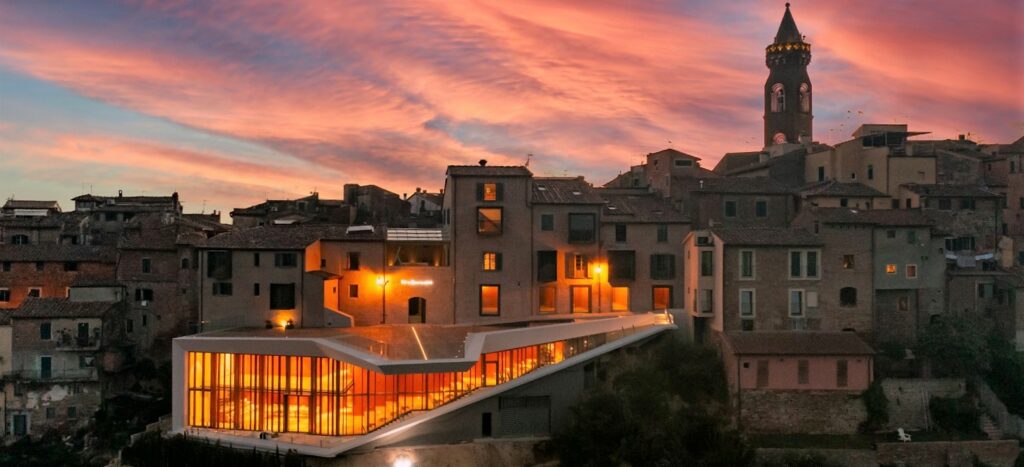 And now let's see the dinosaurs!
Leaving the town by car along Via dei Cappuccini, just 1km from the multi-storey car park, you will find the Prehistoric Park of Peccioli.
The park extends on three hectares of greenery with 22 real-scale dinosaur reproductions and an itinerary that will lead you to learn about how prehistoric men used to live, where they lived and how they ate.
The terrible Tyrannosaurus Rex, the placid but gigantic Brachiosaurus, the very fast Velociraptor or even the Mammuthus, made famous by the film Ice Age, are just some of the dinosaurs that you can see while walking in the park.
When leaving, take the road downhill to the provincial road and try to look at the horizon!
Can you see the giant sitting on the roof who watches over the valley and says goodbye to you?
Information
Tourist Information Office in Peccioli
Phone: +39 0587 936423
Email: turismo@comune.peccioli.pi.it