Naturaliter, "Presenze", 2011, artistic installation, cement fibers, Via della Fila and Fonte Mazzola Amphitheater in Peccioli; Waste Disposal and Treatment Plant in Legoli
The idea that new life could be born from waste inspired the creation of four sculptures in polystyrene and polyurethane foam; covered by cement fibers and resistant to external agents, they have been placed around the Triangolo Verde inside the Waste Disposal and Treatment Plant in Legoli over the years.
These gigantic sculptures depict human figures: "Presenze" at the Waste Disposal and Treatment Plant, a place not only for destruction but also an opportunity for rebirth, even by means of the external appearance of the place itself.
The same experience was repeated at Fonte Mazzola Amphitheater in Peccioli, which we suggest you to visit. Here, the sculptures enhance the scenography of the events held in the amphitheater, making the place more evocative than ever; moreover, they are tangible evidence of human activities.
Finally, a fourth sculpture is placed on the roof of the business incubator in the area "La Fila", welcoming travelers.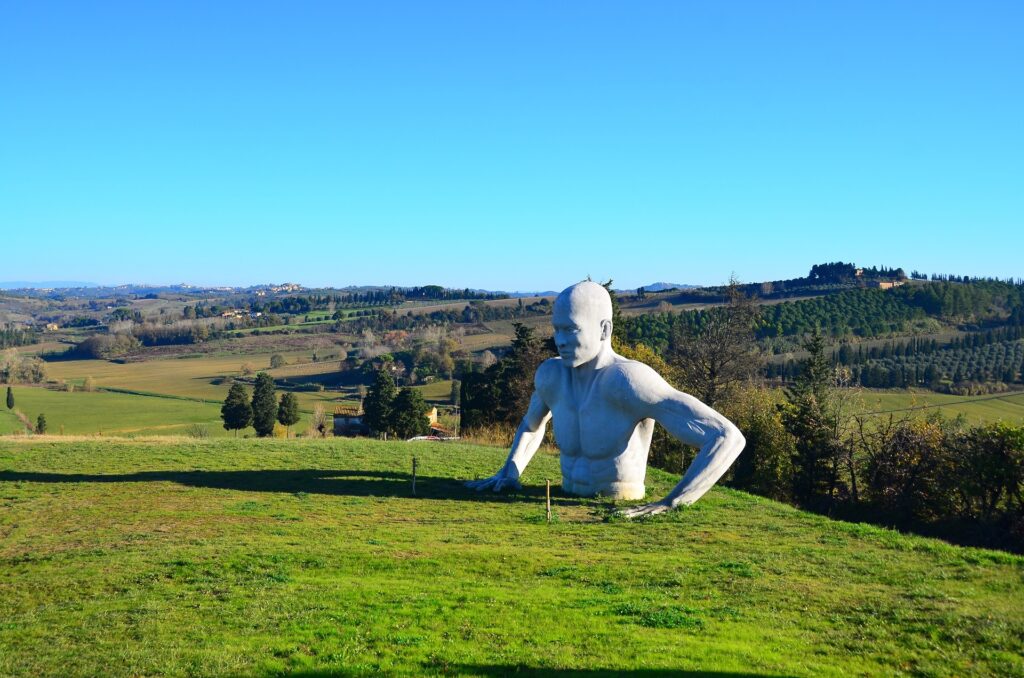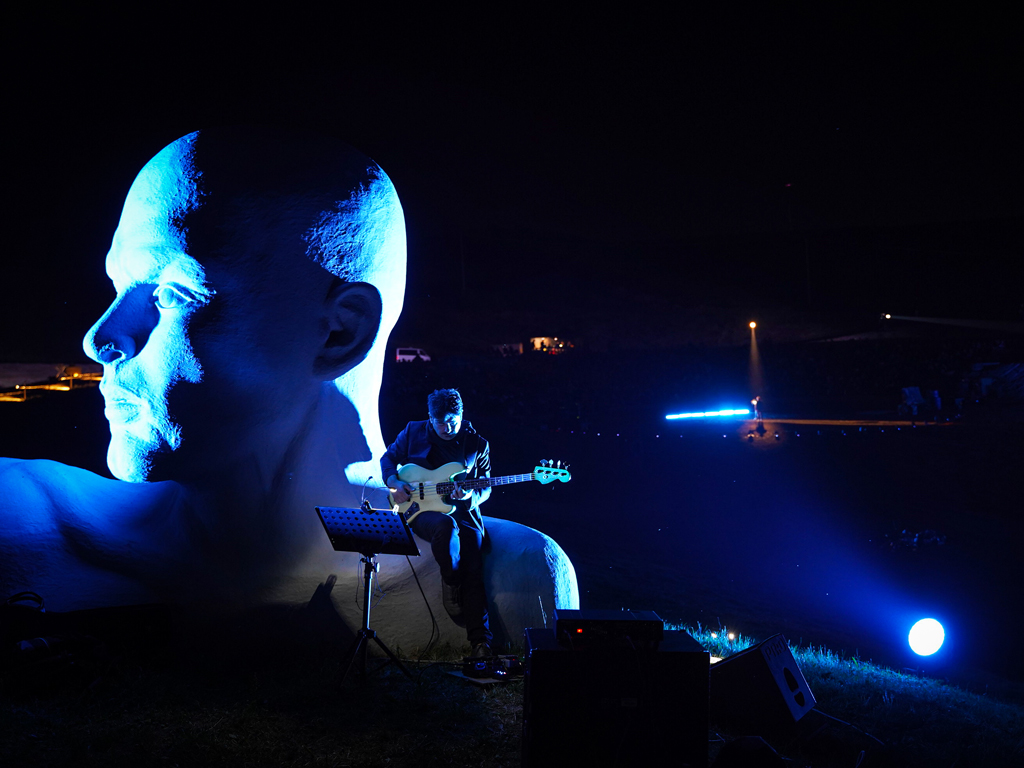 Fun Facts
The union between art and landscape is the winning factor for which, in the summer of 2013, 2 of the 4 "Presences" were transported by helicopter from the Triangolo Verde in Legoli to Teatro del Silenzio in Lajatico, a location where Andrea Bocelli gives concerts that have become a yearly event, attracting spectators from all over the world.
In 2018 the Legoli plant hosted the start of the first edition of the Eco Run race: thanks precisely to the installations, the race took its name and is now known as "The night of the giants".
It is possible to visit the sculptures placed in the area of ​​the Waste Disposal and Treatment Plant by appointment: please call or fill out the form on the website belvedere.peccioli.net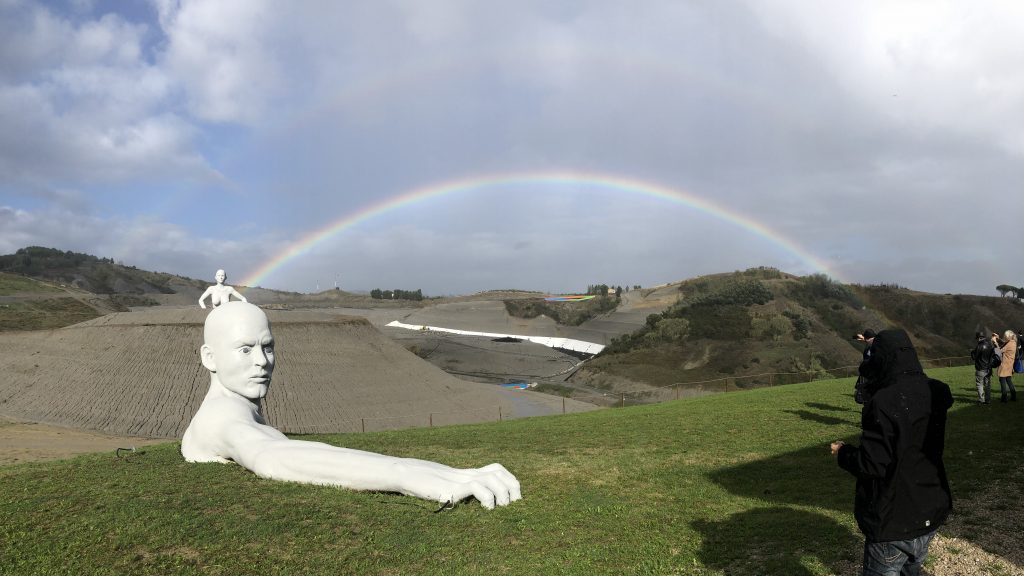 More info: Archive of Foundation Peccioliper